Australia's Leaders in Top-Quality Water Coolers

Quality water
The specifications of our water filters, water coolers and accessories are manufactured to comply with the standards of underwriters laboratories

Rent Water Coolers
If you want to lease any of our products, we can provide all your maintenance needs and provide a premium water cooler at a competitive price. Call us to discuss your options further.
Buy Water Coolers
We can provide you with one of our top quality coolers. We will also give you all the information you need about owning a Royal Springs water dispenser. Either call us or send a request.

Talk to us… We Listen
If you are unsure of what the best water cooler is for your purposes, please call us to talk to one of our supportive water consultants. We can help you get the most value out of your choice.
Who Are We?
Royal Springs has been the leading distributor of innovative modern water filtration technology in Australia since 1995. Our filtered water systems not only save you money but provide you with Endless Pure Water all year round at a fraction of the cost of bottled water and our systems are environmentally friendly that don't contribute to landfill or excrete toxic chemicals into our bodies or the eco system.
We are Australia's largest supplier of quality water coolers, dispensers, filters, and bubblers, and our selection of products are available throughout Australia for either rent or purchase and we also service the units, so you can enjoy endless pure water any time you want.
We offer one of the most comprehensive selections of water filtration systems for your needs. We always source the best products available on the market and our units feature the latest chilling and filtration systems. Royal Springs self-filtering water coolers are the easiest way to continuously stay hydrated, whether you choose to buy or rent a free-standing refillable water cooler, or one of our plumbed in water coolers or filtration units. All of our instant dispensers (which have hot/chilled/cool tap options) and all our other products, offer you excellent value for money. You can either rent or purchase our coolers and water filters and we deliver Australia wide.
We offer personalised services to suit our clients' filtered water needs
If you want to hire or buy filtered water units in Australia from a reliable supplier, come to us. We can offer you more than just the best products available on the market today. At Royal Springs we can also service the equipment we provide you with. Whether you are an office, small business, school, healthcare practice, hospital, construction site home or any other kind of facility, we supply to commercial, industrial and domestic clients alike.
Take a Look at Our Extensive Range of Products
Take Advantage Of Our 7 Day Free Trial Offer
GET

ROYAL SPRINGS™

ENDLESS PURE WATER ALL YEAR ROUND
Filtered Water Coolers For A Real Investment In Your Health
As we are all becoming socially aware, it is hard to avoid the truths about the role healthy food has on our health- but imperatively, so does water. With so many hydration options on the market, the fundamental source of our body's healthy hydration comes through water. As the quality of tap water varies across states and cities, filtered water ensures that the water you put into your body holds the upmost care for your health and the internal workings of your body. Our filtration systems on our website are designed to keep you, colleagues, patients, family friends and the general community healthy and hydrated in the best possible way. And that is our promise to you!
Our Water Cooler Systems  are Trusted by: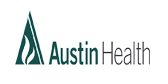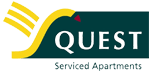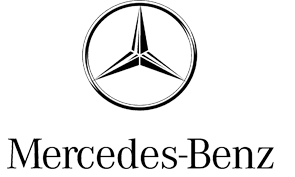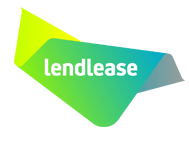 Would you like to know more about Royal Springs water filtration products?
Complete the form below or Call Us on 1300 55 22 66
Monday – Friday (AEST) between 9am – 5pm